COUNCIL OF REPRESENTATIVES
Location: Baghdad, Iraq
Client: Federal Government of Iraq
Consultants: Adamson Associates, Buro Happold, Schumann Smith
[ CIVIC / GOVERNMENT / EDUCATION ]
[ 1111 ]
Part of the Iraq Parliament scheme, the Council of Representatives building stands as one of the primary elements. The forms of the landmark buildings are stable, elemental forms sitting firmly on the ground. Their raised profiles read clearly above the firm horizontal datum of the low rise fabric.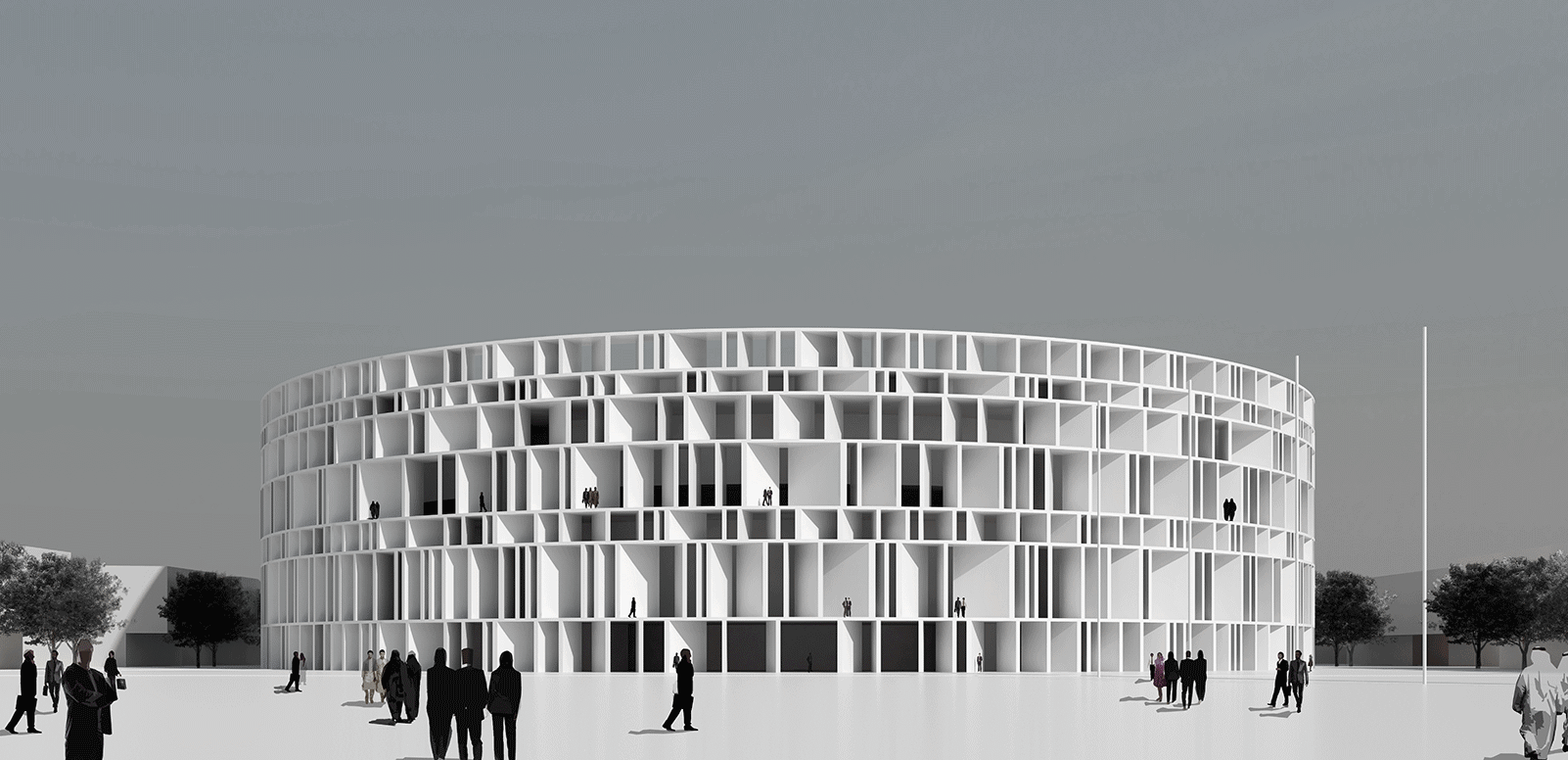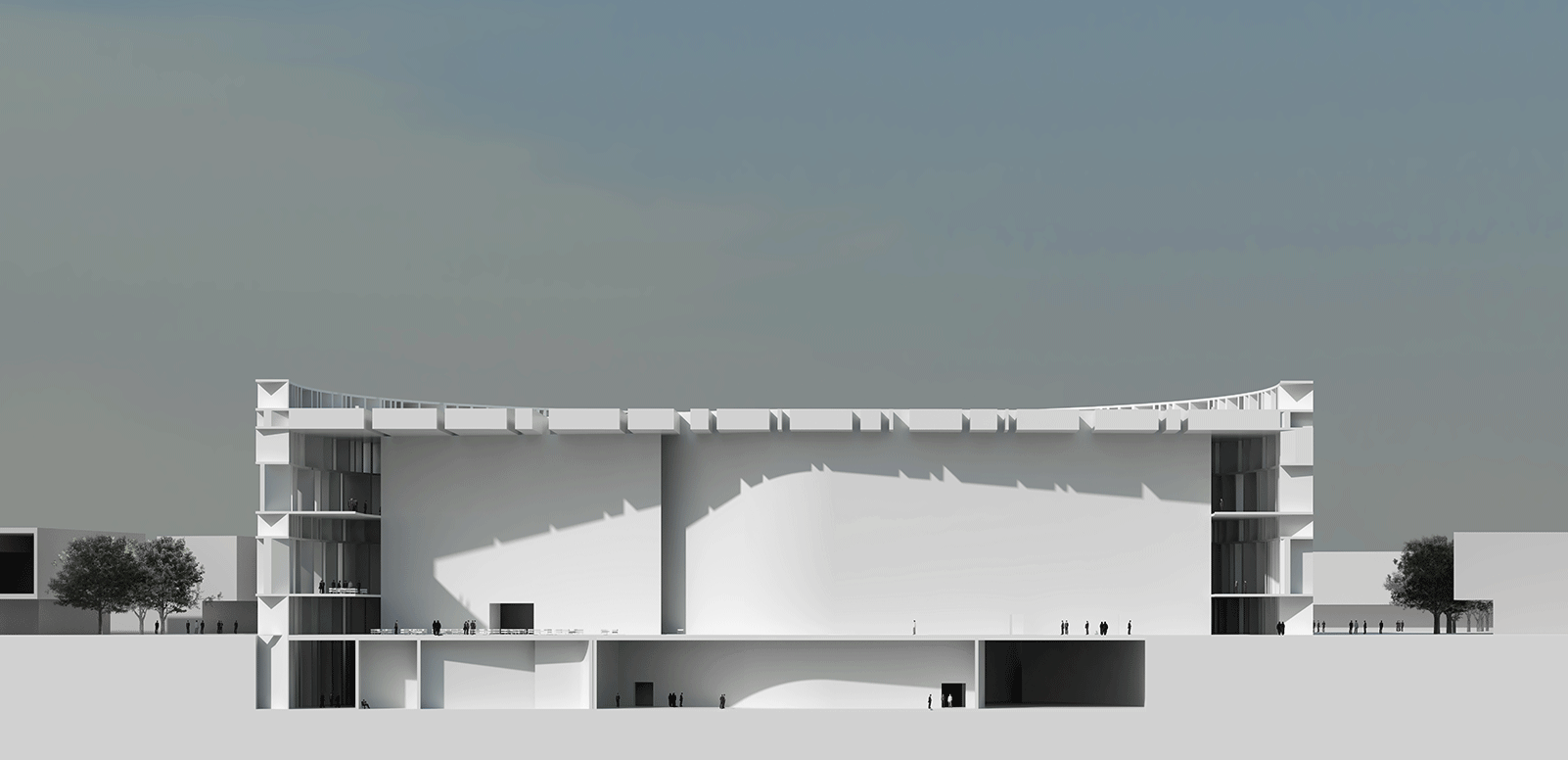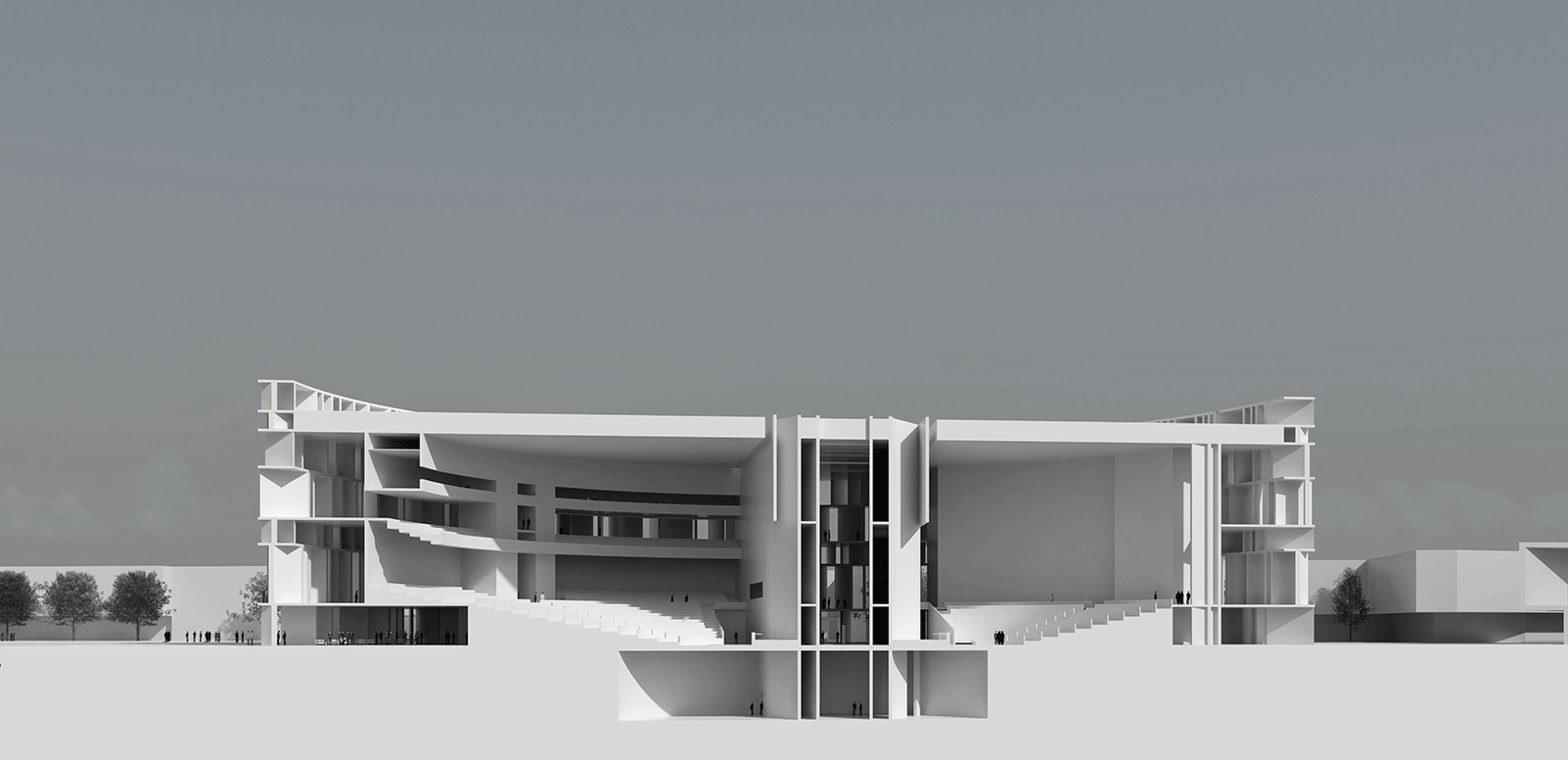 The Council of Representatives building is placed as a landmark in the primary arrival plaza on axis to the Zawra Park approach. It has a circular outer shell of monumental brise soleil which protects the building and whose deep shadows tell of the intense Iraqi sun. Encircled within are the two great hemicycles of the Great Hall and the Council Chamber, with technical spaces and services embedded in the spine walls. The charged space between these two great volumes is the Entrance Foyer, further dramatised by raking roof-lights. A press conference hall is situated at lower ground level.
The public and members may populate the building's façade by appearing amongst the large fins of the brise soleil. Generous areas adjacent the façade may be occupied at all levels, animating the entire perimeter of the building at all levels. Navigation is simple and intuitive. Users of the building look down from the perimeter areas into the Great Hall and Entrance Foyer, witnessing the motions of government. This transparency in the building is direct: to at once look out over the land and its citizens, and then at those who represent and serve.