Location: Islington, London
Client: Peabody

[ HOUSING ]
[ 1311 ]
The overall accommodation program is broken down and expressed as individual buildings addressing the two street frontages of St John's Grove and Brookside Road. To Brookside Road, four 1-bed apartments are placed whose ground floor mass continues to St John's Grove to create a plinth which contains two 2-bed apartments with gardens front and back. Across the plinth then stand two 2-bed maisonettes articulated as individual architectural forms facing St John's Grove.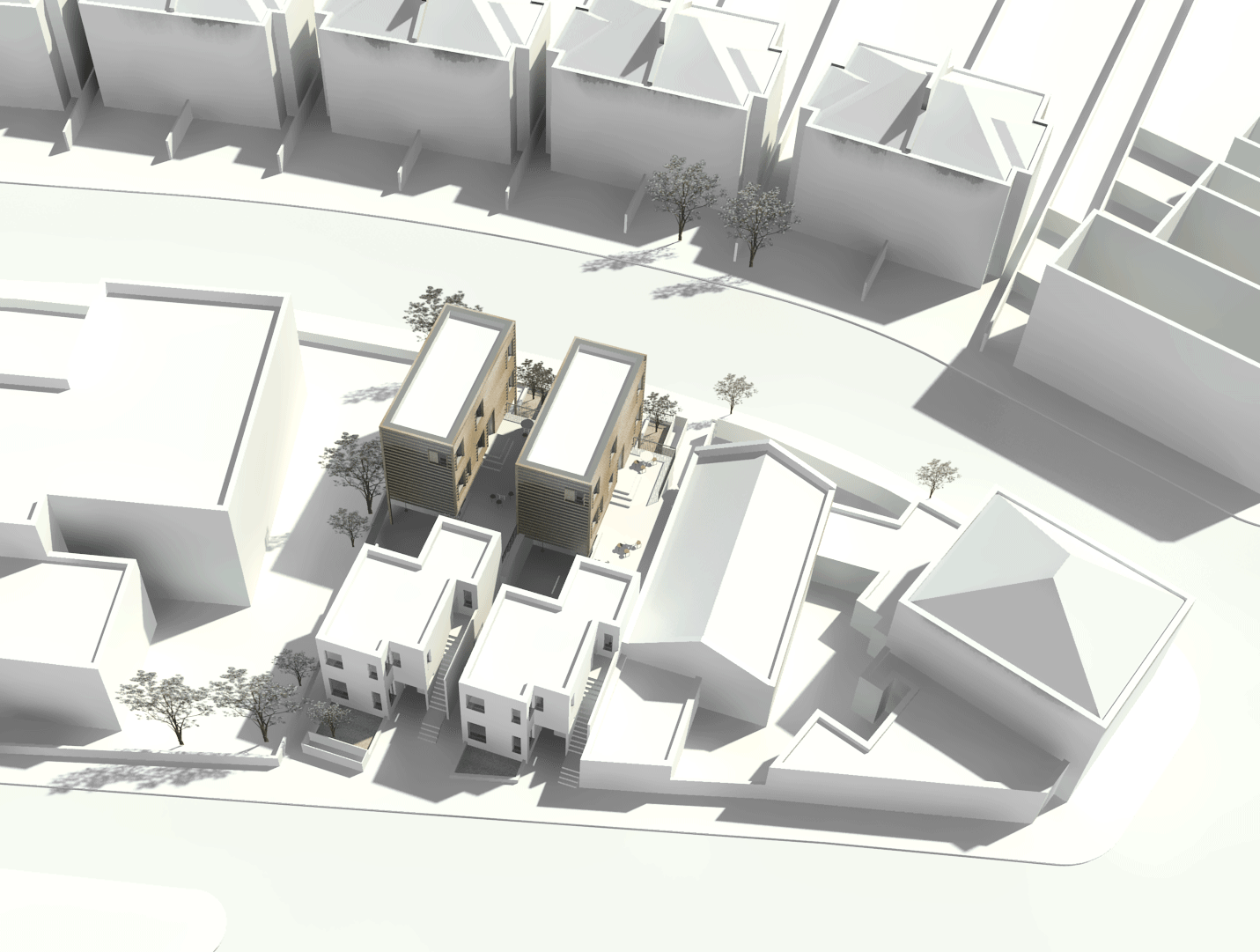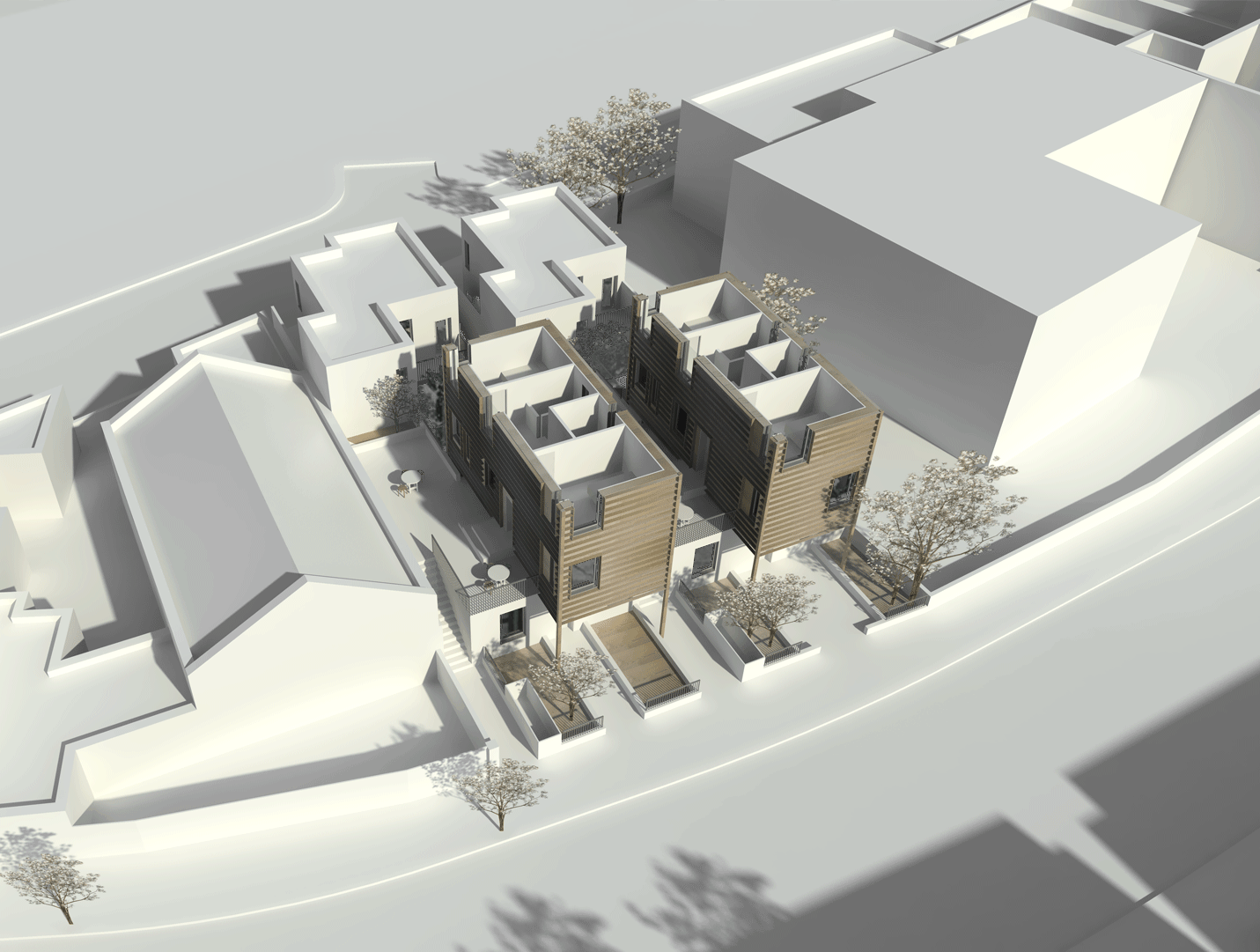 Whilst one scheme, the apartments take on the feeling of individual houses. There are no common entries, halls, or stairs. Private outdoor amenity space is generous. Discrete massing permits living spaces to have double or triple aspect.
The scheme responds carefully to the streetscape context. Two storeys only to Brookside Road are proposed, reflecting its smaller scale. To St John's Grove the three tall storey context is adopted, as is the more pronounced architectural formality.The proposed ground floor apartments have generous ceiling heights of 3.125m, increasing daylight penetration and responding to the higher ground floor heights of the Locally Listed houses opposite. In plan, the proposed plinth maintains the adjacent building line. The existing large tree is preserved.
Regarding standards, the apartment layouts met Lifetime Homes, Code for Sustainable Homes 4, and the London Housing Standards. A 2-bed fully wheelchair accessible (Habinteg compliant) ground floor apartment with off-street access and own carport is provided to St John's Grove. No principal windows face 30 St John's Grove, or are within 21 m of other property's windows.
The design is structurally simple and contains no cantilevers. Proposed envelope thicknesses accommodate U-values of ≤ 0.15 W/m²K (Passivhaus standard).
The overall approach of separating architectural volumes as well as street access readily lends itself to flexibility in the plot's future tenure strategy. The proposed maisonettes would be attractive to the private market for example.